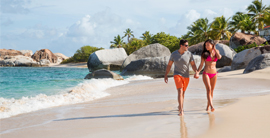 SAILING SCHOOL DISCOUNTS
BASIC SAILING COURSE DISCOUNTS

Two students who register together - $525 each (Reg. $720)
Three students who register together - $475 each
Four or more students who register together - $450 each
ADVANCED SAILING COURSE DISCOUNTS

Register for A.S.A. 103 Coastal Cruising & 104 Bareboat Prep Combo Class - $795 (Reg. $1,190)
SAILING CLUB MEMBERSHIP DISCOUNTS

GRADUATE DISCOUNT -

Basic Sailing Course Graduates receive a $100 Discount on their first year Membership Dues if they join the sailing club within 1 week of finishing the Basic Course.
MARRIED COUPLES DISCOUNT –

Married couples who join together receive a $200 Discount every year that they both remain members.
SENIOR DISCOUNT –

Members who are a minimum of 65 years old receive a $100 Discount every year.